Company History
Arrow's Edge was founded in 2014, and we've quickly established ourselves as one of the top providers of online gaming software and technology. Our initial focus was to develop high-quality casino games for PC desktop and laptop players. We've since expanded into the mobile gaming market and have developed dozens of games that are available for smartphone and tablet players. Overall, our company has quickly built a portfolio that includes well over 50 games for the mobile and PC markets.
Commitment to Innovation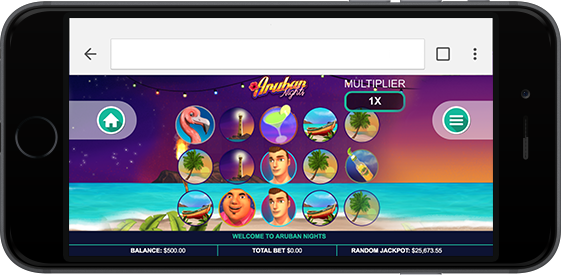 A key goal of Arrow's Edge is to continually look towards the future and how we can remain one of the biggest innovators in the online gaming industry - while also helping our casino clients succeed. This is especially the case with our slot games, which include exciting and detailed bonus rounds that keep players engaged. One look around the iGaming world reveals that slot titles provided by Arrow's Edge rank among the best in terms of graphics, bonus features and innovation. Our company also works hard to develop a wide variety of specialty and table games that often take players beyond classical blackjack, roulette and video poker experiences.
Mix between Classic and Cutting Edge Games
Arrow's Edge prides itself on creating high-quality online casino games and services that meet the needs of clients and players. And this means offering a balanced selection of classic and cutting-edge games that appeal to a wide array of people. Anybody who enjoys time-honored games like 5-reel slots, blackjack, roulette, tri card poker and video poker will find what they're looking for through our products. However, what truly sets us apart is our ability to be ahead of trends and offer modern gaming selections that players crave - especially slot games that contain engaging bonus features, skill-based play and intriguing storylines.
Mobile Game Focus
A larger percentage of casino gamers are playing through their mobile devices than ever before. Given that this trend only figures to grow, we've made it a top priority to continue expanding our mobile game library. In Arrow's Edge's short history, we've already created dozens of mobile games in the slot, table game and video poker categories. This means that your players will have plenty of options at their disposal when they're looking to play mobile casino games on the go.
Tournament Focus
Tournaments are excellent for reaching an entirely different group of casino players, who seek competition from their gaming experience. And we've put a large effort into attracting this large group through our array of blackjack, slot and video poker tournaments. The slot tourneys are key because millions of gamers around the globe love competing against each other for huge prize pools. So our company has adapted many of our best slot titles into tournament format for these players. The table-game and video poker events have also been quite popular among those who want to use even more skill to best their opponents.
Jackpot Focus
Arrow's Edge makes sure to provide diversity in their jackpot selection so that all of your players can compete for big prizes. This is especially the case with our lineup of "Super Slots' games, which are connected through a network of live progressive jackpots that usually hit around the $40,000 - $75,000 range. "Cash Grab Slots" and "Cash Grab Video Poker" titles are appealing to a different group because they pay out very frequently. In most cases, the Cash Grab jackpot is won in the $2,000 - $5,000 range, meaning it doesn't last long before somebody wins big.